Sausage Risotto Stuffed Mushrooms
Perri® Sweet Italian Sausage combined with creamy gorgonzola risotto stuffed in a portabella mushroom cap makes this a hearty first course or light lunch everyone will love.
Sausage used in this recipe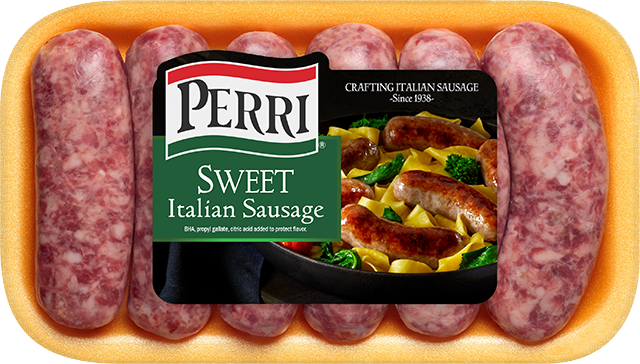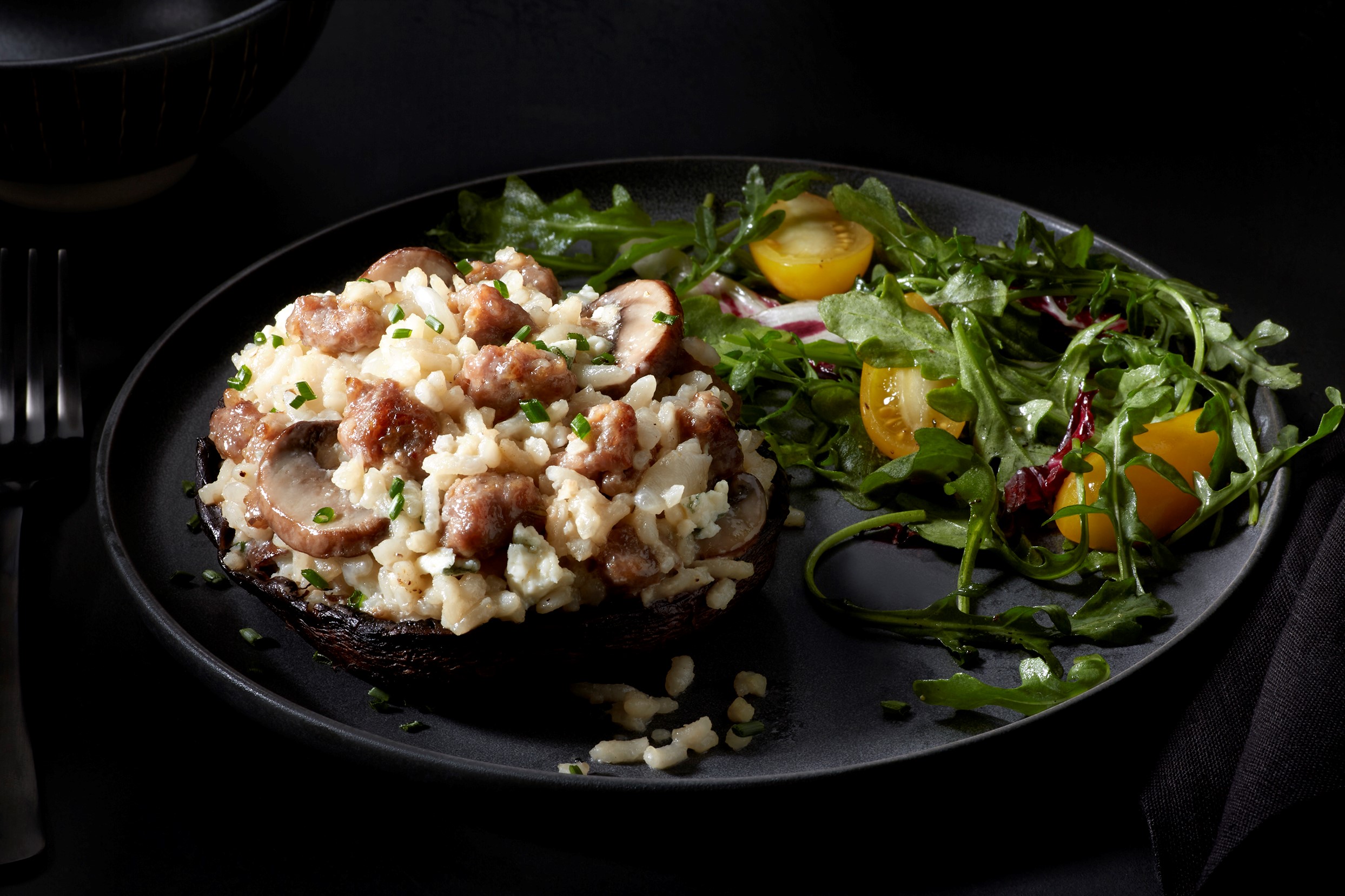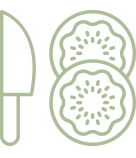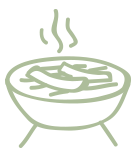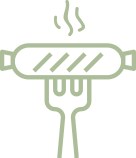 1 package (16 ounces) PERRI® Sweet Italian Sausage, casings removed
12 large portabella mushroom caps, stems and gills removed
2 tablespoons extra-virgin olive oil
1 package (8 ounces) sliced baby portabella mushrooms
1 medium onion, diced
2 tablespoons butter
1-1/2 cups Arborio rice
5 cups chicken broth
1/2 cup dry white wine
1/2 cup grated Parmesan cheese
1/4 cup crumbled Gorgonzola cheese
1/2 teaspoon salt
1/4 teaspoon pepper
1/4 cup fresh minced chives
Additional Parmesan cheese, to garnish
Preheat oven to 375°F.
Drizzle mushroom caps with olive oil; place stem side down on a baking sheet. Bake for 8 minutes; drain and place stem side up.
In a skillet, cook and crumble sausage over medium heat until browned and fully cooked; about 5-7 minutes and set aside.
In a large skillet, cook and stir the baby portabella mushrooms and onion in butter over medium heat until tender; about 3-5 minutes. Add rice; cook and stir until toasted.
In a saucepan, heat the broth. Add ½ cup warm broth to the rice mixture; cook and stir until evaporated. Add another ½ cup; repeat until rice is tender and broth is absorbed, stirring with each addition.
Add the sausage, wine, cheeses, salt and pepper; cook and stir until cheeses are melted.
Fill each mushroom cap with the sausage and rice mixture. Bake an additional 5 minutes or until heated through.
Sprinkle with chives and additional Parmesan cheese.

Perri® is a registered trademark of Johnsonville, LLC