Grill
Easier to grill then ever before

Stovetop
Cooking on a stovetop is easier then ever
Grill
Thaw product prior to cooking
Preheat grill to medium-low
Add sausage
Cook, covered, for 15-20 minutes until sausage is browned and the internal temperature is 160°F, turning links often
Stovetop
Thaw product prior to cooking
Spray a skillet with cooking spray
Add sausage
COOK OVER MEDIUM-HIGH HEAT UNTIL BROWNED, ABOUT 5 MINUTES, TURNING LINKS OFTEN
REDUCE HEAT TO MEDIUM-LOW
CAREFULLY ADD 1/2 CUP OF WATER TO SKILLET
COVER AND SIMMER FOR 12 MINUTES UNTIL THE INTERNAL TEMPERATURE IS 160°F
Every sausage tells a story.
Generations old techniques
Product Info & Nutrition Facts
Pork, Water, Corn Syrup and less than 2% of the following: Natural Pork Broth with Natural Flavorings, Salt, Dextrose, Spices, Natural Flavorings, BHA, Propyl Gallate, Citric Acid, Extractives of Paprika.
Always refer to the package label for the most current ingredient and nutritional information.
Prepare within 3 days of purchase or freeze for up to 30 days.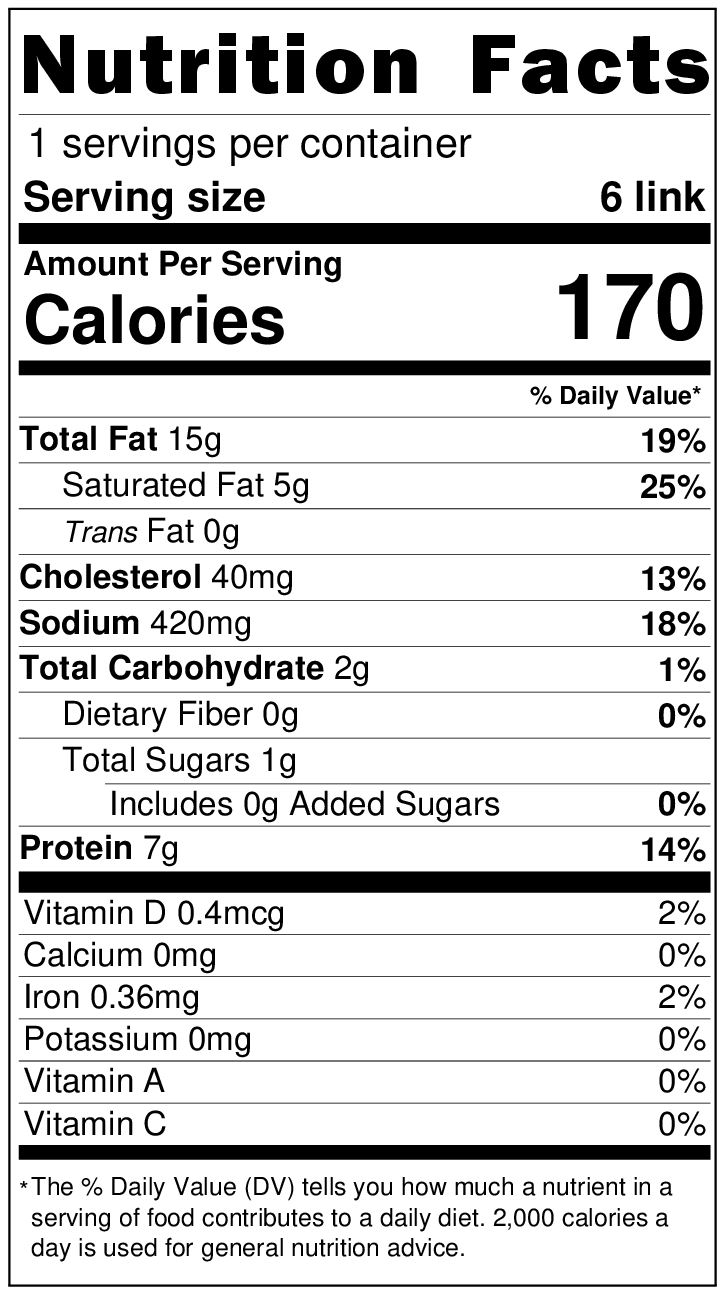 Perri® is a registered trademark of Johnsonville, LLC